sponsored drive to the beach sun 19th august


hello everyone my names kay!



last year i organised a sponsered drive to the beach from midlands, leicester in our VW's and together we raised 600 pounds after further collections!!!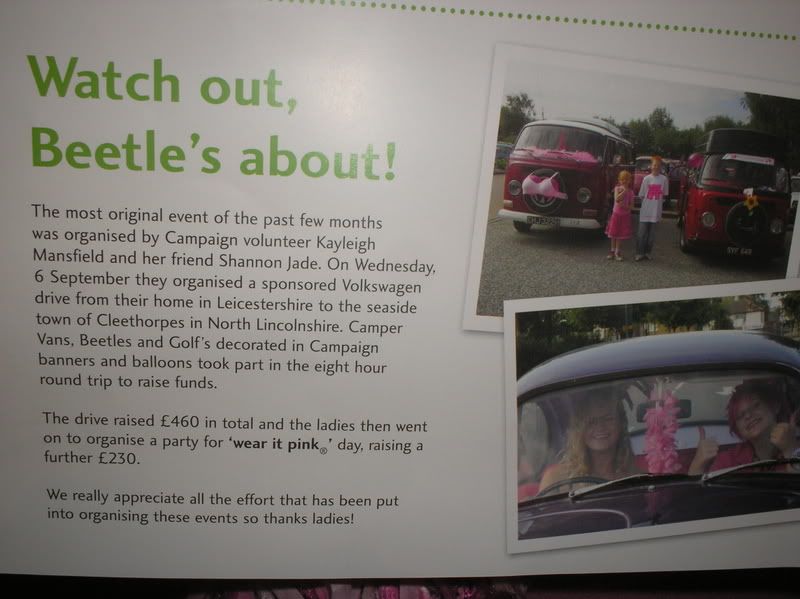 now the time has come to set out on another drive to hopefully raise more money and awarness and have yet another fantastic day!



As we are so far from beach buggin here in leicester i didnt think it would be a problem to hold it on the same day as it seemed our only free day!



Sunday 19th August, leicester to Cleethorpes!



so again a nice motorwayless drive, a stunning beach to chill out on and relaxing shopping.



Estimated 1hr 45min drive, around 78 miles!



meeting that morning at Six Hills Pub (A46) to Cleethorpes (North East Lincolnshire). 9am departure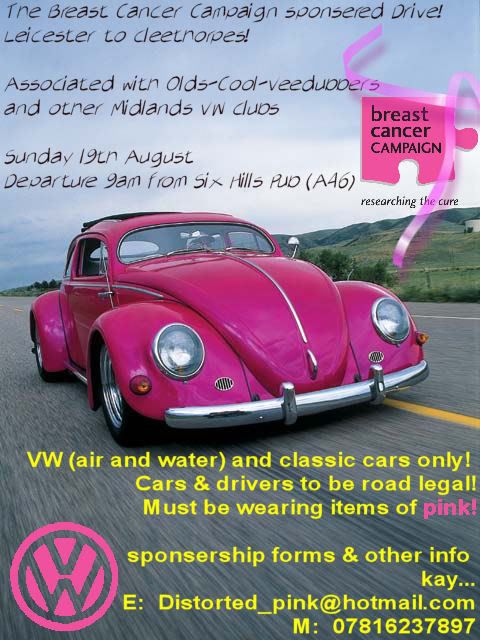 please pm me your address to recieve a sponser form or to ask any questions, or feel free to text or ring me!


PLEASE REMEMBER WHEN TAKING SPONSERS ITS BEST TO COLLECT THE MONEY ON THE SPOT INSTEAD OF WAITING. SAVES CHSING PEOPLE UP AFTER THE DRIVE AND WAITING TO SEND OFF THE TOTAL. THANKS xXx
This discussion has been closed.