21st Century Hudson
KustomKreeps
Member
hey ya
Any one have issues contacting 21st Century Hudson?
http://www.21stcenturyhudson.com
They have two emails listed for contact and have tried both via Gmail webmail. Weeks latter no response.
Basicly after info on the Polished Stainless Trim to suit a 1949 Super four door.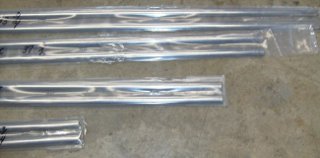 Wanting better pics - any of you guys ever brought from them or even better this part?
The pic on the website dosnt enlarge.
it says 8 pieces for a four door. Can i get a break down of what each part is please.
Was thinking the bit on the rocker cover, wheel cover/skirt and the bit behind the skirt. but that would be 6 parts. Also wouldnt account why four door is different so then i thought the stainless on the bottom of doors as well but then that would be to many parts
Is it for both sides of the car?
I also asked if they had some 1950 or 51 four door hornet side trim. Both sides of the car.

I have also tried emailing months ago about windsheilds and they never got back to that either.
If this is the customer service they have im a bit hesitant to order from them.

Still if any of you could shed some light on that lower stainless trim it would be great.
oh and if you have a 51 hornet side trim for a 4 door then hit me up.

Alex